Customers demand quality, sustainability, and responsibility from your services and goods.
That's where we step in.
Maracujá Solutions provides holistic, triple-bottom-line focused management services for small and medium enterprises in the natural food industry. As a sustainability solutions provider, Maracuja Solutions blends decades of experience with agriculture, food processing, organic certification, sustainability, and global supply chain relationships to help our diverse clients incorporate sustainable practices into their business structure, systems, and culture. Our services cover a wide breadth and depth of experience and content, including market assessments, feasibility studies, sustainability strategy, supplier development, product certifications, sustainability reporting, and education services for both domestic and international stakeholders.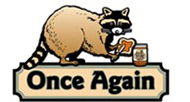 It was a pleasure working with Maracuja Solutions to develop supply chain integrity standards for our coffee program. They addressed Arbor Day Foundation's mission while connecting all aspects of the supply chain from farmers to global traders. Their knowledge and technical abilities far exceeded our expectations and set us on the right path to managing the program as an organization.
- Ryan Hatt, Coffee Services and Operations Manager, Arbor Day Foundation
Working with Lisa… has been integral to formalizing our company's sustainability program. She helped us focus on specific areas to reduce our environmental impact, clearly see the sustainability work we are already doing, and enhance it. Lisa's positive outlook, her knowledge, and organization skills moved us from conceptual to plans on paper at just the right pace, while we gained the knowledge and understanding we need to meet our goals.
- Kate Campbell, Director of Sustainability & Quality Assurance Manager, Luna & Larry's Coconut Bliss
Maracuja Solutions has a strategic, systems-based approach to solutions management that has been applied to the development of our own supply chain integrity program. They have guided our team through process development and helped us manage our deadlines. For a growing company, that is no small task. I enthusiastically endorse Maracuja Solutions.
- Gael Orr, Communications Manager, Once Again Nut Butter
Maracuja Solutions delivers high-quality professional services, deliverables are on-time and fully meet agreed upon terms. Among their expertise and skill set are strategic analysis and systems thinking which provide additional value to their work.
- Katherine DiMatteo, Executive Director, Sustainable Food Trade Association