The sustainability sand box is large, and the paths to improvement myriad. Let us help you craft your own road.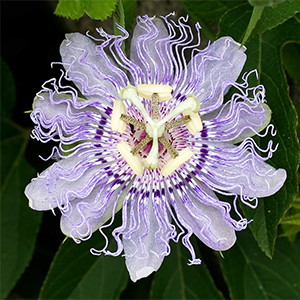 Maracujá (mar-a-koo-SHA). It means passion fruit in Brazilian Portuguese, and we can't think of a better way to sum up our work. Maracujá Solutions is passionate about helping companies in the food, agriculture, and textile industries create a healthier and more sustainable world; the fruits of that passion are companies' measurably improved triple (people, planet, profit) bottom lines.
Those improved triple bottom lines are achieved after we work together to identify, build, audit, and market sustainability initiatives. And we don't just do this in the United States – Maracujá Solutions' extended family of experts has experience with sustainability programs and marketing strategy all over the world in the food, agriculture, textile, and CPG industries.  Whether aiming to achieve an established third party certification (organic, Fair for Life, etc) or to develop a customized program for your company, Maracujá Solutions will be able to draw on its many areas of expertise to ensure your program's success. We look forward to working with you!
What Makes Us Tick
Getting to the point of working with other companies who believe in sustainability and its multiple facets was no straight shot. But focusing on our Values, Vision, and Mission really keeps us on track for the future:
Values: Authenticity, Joy, Connectivity, Compassion, Achievement
Vision: Create a financially, socially, and environmentally equitable world by shifting from traditional supply-and-demand business ethics to business practices based on a global community mindset.
Mission: Harness the food chain's power to increase positive environmental and social impacts through sustainability partnerships and programs.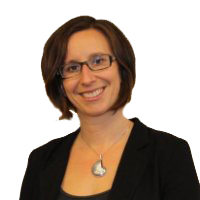 Lisa Spicka
Founder and Principal
Since 1997, Lisa has worked extensively in the United States, Mexico, Central America, and Brazil on organic, social justice, and food safety initiatives. Her functional experience includes Operations and General Management in the Food and Ag industries, International Development Project Management, Program Management for sustainability initiatives, and several years in organic certification. Her work extends across a socio-economic spectrum that ranges from uneducated peasant farmers to division Presidents of multi-national conglomerates. Adaptability, organization, and an ability to recognize new business opportunities have been her primary assets while identifying and developing the systems and relationships needed by rapidly evolving organizations.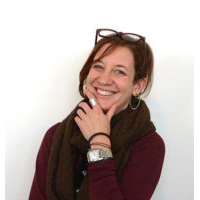 Kate Robertson
Market Research
Kate's career has focused on helping mission-driven organizations achieve business growth. Her experiences range from grassroots business development in emerging markets to running her own Fair Trade certified social enterprise to traditional business strategy consulting. As a strategy consultant, Kate conducted and managed business analyses and qualitative and quantitative market research studies for some of the world's top business schools. Most recently, she has led research projects for organizations including a technology start-up, financial services firm and non-profit consultancy. Her research experience spans diverse populations and geographies; she has worked with Peruvian artisans, Ugandan entrepreneurs, top-tier academics, and c-suite executives.
Kate possesses an MBA from the Thunderbird School of Global Management, is fluent in Spanish, and has worked/studied in more than 15 countries. Kate also completed a certificate in the Principles of Market Research from the University of Georgia.
Working with Lisa… has been integral to formalizing our company's sustainability program. She helped us focus on specific areas to reduce our environmental impact, clearly see the sustainability work we are already doing, and enhance it. Lisa's positive outlook, her knowledge, and organization skills moved us from conceptual to plans on paper at just the right pace, while we gained the knowledge and understanding we need to meet our goals.
- Kate Campbell, Director of Sustainability & Quality Assurance Manager, Luna & Larry's Coconut Bliss
Maracuja Solutions has a strategic, systems-based approach to solutions management that has been applied to the development of our own supply chain integrity program. They have guided our team through process development and helped us manage our deadlines. For a growing company, that is no small task. I enthusiastically endorse Maracuja Solutions.
- Gael Orr, Communications Manager, Once Again Nut Butter
It was a pleasure working with Maracuja Solutions to develop supply chain integrity standards for our coffee program. They addressed Arbor Day Foundation's mission while connecting all aspects of the supply chain from farmers to global traders. Their knowledge and technical abilities far exceeded our expectations and set us on the right path to managing the program as an organization.
- Ryan Hatt, Coffee Services and Operations Manager, Arbor Day Foundation
Maracuja Solutions delivers high-quality professional services, deliverables are on-time and fully meet agreed upon terms. Among their expertise and skill set are strategic analysis and systems thinking which provide additional value to their work.
- Katherine DiMatteo, Executive Director, Sustainable Food Trade Association